Franchise Books [Page 16 of 67]
franchise et partenariat (5e édition)
Published:
ISBN: 2100525328
Publisher: DUNOD
---
Articles-on-saw-franchise-including
Hephaestus Books
Published: 2011
ISBN: 1242592911
Publisher:
---
The Right Franchise for You Escape the 9 to 5, Generate Wealth, & Live Life on your Terms
Faizun Kamal
Published: 2020-06-02
ISBN: 164279869X
Publisher: Morgan James Publishing
The Right Franchise for You helps entrepreneurs get started on a path to a fulfilling and lucrative career as a franchise owner.

In The Right Franchise for You, Faizun Kamal, renowned franchise coach and former corporate executive, guides entrepreneurs through her proven process of researching and buying a future franchise. The Right Franchise for You exponentially increases the probability of success. For those who are serious about finding a better career path, then by the end of The Right Franchise for You entrepreneurs will:

Learn the proven process to find the best franchise
Uncover the pitfalls to avoid making a costly mistake
Determine the best way to fund a franchise
Discover the key to making a franchise search a successful one
---
Insights From A Franchise Insider
Bill Hunt
Published: 2014
ISBN: 1500331589
Publisher: Createspace Independent Publishing Platform
Bill Hunt Leads A Fast-paced And Lively Must-read Into The World Of Global Franchising With The Book "insights From A Franchise Insider."covering His Thirty Plus Years Of Real Estate Franchising, Bill Gives You The Inside Information About What To Look For And The Pitfalls To Avoid. Bill Is Extraordinary Candid On The Successes And Failures He's Experienced Along The Way. He Shares Invaluable Lessons With His Readers So You Can Make The Right Decisions As You Head Down Your Franchise Journey.in Bill's Book, You Will Learn How To:• Ask The Right Questions Whether You're Considering Buying A Franchise Or Taking Your Company Into The Franchising Arena. • Evaluate Franchise Opportunities In A Clear And Objective Manner. • Put The Right Systems In Place From The Outset To Assure Success. • How To Hire The Right People And What To Outsource. • Develop The Right Reporting Systems For Clarity And Transparency. This Book Is Critical To Anyone Considering A Franchise, Or Looking To Build A Franchise In The U.s. Or Around The World. It Is The Second Rendition To His Hugely Successful First Book, Memoirs Of A Franchise Gypsy.in The Second Edition, Bill Expands On His Experience, And Includes A Variety Of Flowcharts, Timelines And Checklists Available As A Free Download To Help Get Your Franchise Off In The Right Direction. Bill Consults With Companies Of Various Sizes And Industries With His Team At Bill Hunt Worldwide In The Area Of Worldwide Franchising. Now You Can Get The Same Insight Of Franchising At Your Own Pace In Your Own Home Or Office.this Book Is The Crowning Achievement Of A Career Filled With Accolades And Success, And The Occasional Bump Along The Road. Find Out For Yourself How The World Of Franchising Works, From A Franchise Insider. Bill Hunt Is The Extreme Expert In International Franchising.
---
Master franchise A Complete Guide
Gerardus Blokdyk
Published: 2021
ISBN: 0655529942
Publisher: 5STARCooks
---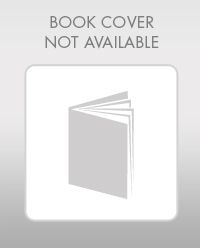 Multi-franchise-konzepte Im Automobileinzelhandel
Mike Hoffmeister
Published: 2013
ISBN: 3322977684
Publisher: Springer-verlag
Ausgehend Von Den Primär Marken- Bzw. Herstellerexklusiven Vertriebsorganisationen Analysiert Der Autor Die Entwicklung Von Multi-franchise-konzepten Im Automobileinzelhandel Und Deren Auswirkungen Auf Die Absatzkanalpolitik Der Automobilhersteller.
---
Franchise Opportunities Guide (summer 1990)
International Franchise Association
Published: 1990
ISBN: 0942209079
Publisher: Intl Franchise Assn
---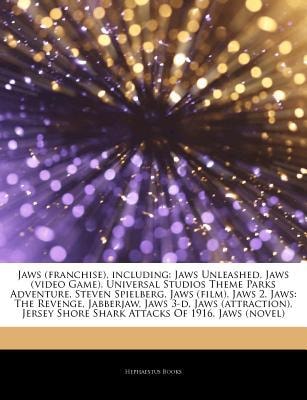 Articles-on-jaws-franchise-including
Hephaestus Books
Published: 2011
ISBN: 124485008x
Publisher:
---
Articles-on-doom-franchise-including
Hephaestus Books
Published: 2011
ISBN: 1243969784
Publisher:
---
Articles-on-myst-franchise-including
Hephaestus Books
Published: 2011
ISBN: 1244449547
Publisher:
---
USF Holland Package Tracking
Shipping > Shipment Tracking
Track your USF Holland parcel through the online tool at Track a PKG.
---
Developing_and_managing_a_franchise
LexisNexis
Published: 2004
ISBN: 9812363920
Publisher: Lexis Nexis
---
Bond's Franchise Guide 2001 Edition
Robert E. Bond
Published: 2001
ISBN: 1887137270
Publisher: Source Book Publications
---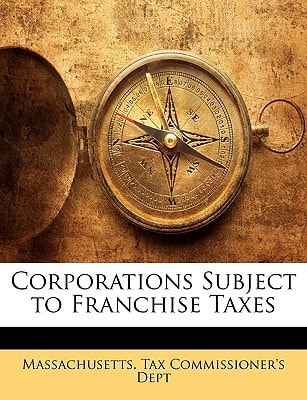 Corporations Subject To Franchise Taxes
Massachusetts Tax Commissioner's Dept, T
Published: 2010
ISBN: 114884192x
Publisher: Nabu Press
---
Articles-on-doom-franchise-including
Hephaestus Books
Published: 2011
ISBN: 1244591734
Publisher:
---
Articles-on-civilization-franchise-including
Hephaestus Books
Published: 2011
ISBN: 124254321x
Publisher:
---
One Flame (Smalley Franchise Products)
Smalley, Gary
Published: 2002
ISBN: 0842365648
Publisher: Tyndale House Publishers
---
En toute franchise (French Edition)
Hite, Shere
Published: 1980
ISBN: 2221004175
Publisher: ROBERT LAFFONT
---
Franchise Expansion And Limit (paperback)
Xu Di Feng
Published: 2007
ISBN: 7801989864
Publisher: Unknown
Xu Difeng Zhu. Includes Bibliographical References (p. 362-373). Abstract Also In English. 徐棣枫著.
---
A Franchise on the Rise
History, General, General, Middle Atlantic (DC, DE, MD, NJ, NY, PA), Statistics, Essays & Writings, Essays, Biological Sciences & Nutrition -> Health -> Activities & Sports, Social Sciences -> History -> Regional American History
Dom Amore
Published: 20180703
ISBN: 1613219482
Publisher: Simon & Schuster
2018 marks 115 years since the inception of the New York Yankees--and what a 115-year period it's been! But how did the team that has since won a league-leading 27 world championships get started? In A Franchise on the Rise, veteran sportswriter Dom Amore takes readers back in time to the first twenty years of the team's existence, from 1903 to 1923, focusing on all the major players and events, including their first ten years as the Highlanders, their move to Yankee Stadium, and their subsequent first World Series in 1923. In doing so, Amore successfully finds the characters' own voices and thereby vividly reconstructs events of more than a century ago. He recounts the snowy night Honus Wagner was offered twenty crisp $1,000 bills to join the new franchise in New York; the story behind the holes punched in the outfield fence that facilitated the stealing of signs in 1909; and why the team thought it may have had the next big superstar in a college football end named George Halas. This is a tale about the business of baseball as it was done at the time and, in many ways, as it still must be done. There was no secret to building a winning organization. It took money and luck, but it also took a group of people working as a team, each allowed to do his job and each doing it superbly.
---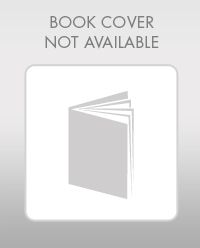 Franchise_investigation_and_contract_negotiation
Harry Gross
Published:
ISBN: 0875760015
Publisher:
---
[Page 9] [Page 10] [Page 11] [Page 12] [Page 13] [Page 14] [Page 15] [Page 16] [Page 17] [Page 18] [Page 19] [Page 20] [Page 21] [Page 22] [Page 23]