Business Development Books [Page 18 of 263]
The_world_economy-geography,_business_and_development
Frederick P. Stutz
Published: 2001
ISBN: 0130261688
Publisher:
---
Small Business Research: The Development Of Entrepreneurs
Terry Webb, David Watkins, Thelm...
Published: 1982
ISBN: 0566003813
Publisher: Gower Pub Co
---
Frameworks of IT Prosumption for Business Development
General, Social Sciences -> History -> General
Małgorzata Pańkowska
Published: 2013
ISBN: 1466643161
Publisher: IGI Global
---
Mentoring: A Strategic Approach For Business Development
Lesly Jules
Published: 2008
ISBN: 1436353386
Publisher: Xlibris
---
Ecommerce Development: Business To Consumer (microsoft Mastering)
Microsoft Corporation
Published: 1999
ISBN: 0735608911
Publisher: Microsoft Press
---
Promoting Socio-Economic Development through Business Integration
Macroeconomics, General, Economic Development, Business & Economics -> Economics -> Principles of Macroeconomics, Business & Economics -> Economics -> General Economics, Business & Economics -> Economics -> Economic Development, Business , Economics and Economic Theory, Economics
Shalini Kalia
Published: 20150626
ISBN: 1466682604
Publisher: IGI Global
---
Business Development Management Complete Self-Assessment Guide
General, Business & Economics -> Business -> Business Studies
Gerardus Blokdyk
Published: 20180105
ISBN: 1489193022
Publisher: Emereo
---
Beyond Business as Usual: Vestry Leadership Development
General, Social Sciences -> Religion -> Christianity
Michell, Neal O.
Published: 09/2007
ISBN: 0898698146
Publisher: Church Publishing Inc.
---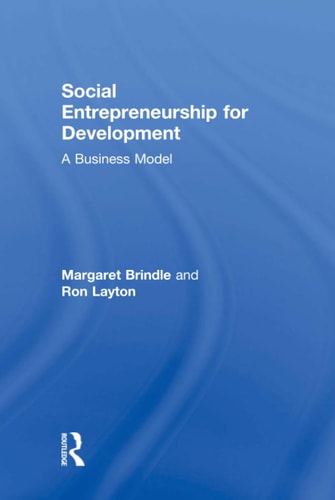 Social Entrepreneurship for Development: A business model
Brindle, Margaret, Layton, Ron
Published: 2017-03-02T00:00:01Z
ISBN: 1138181773
Publisher: Routledge
---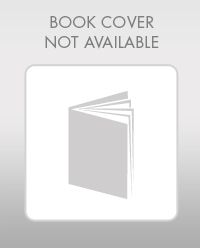 Business Information Systems Development and Imple Mentation
computers internet general
Published:
ISBN: 047163171X
Publisher: John Wiley & Sons Inc
---
SMSA Package Tracking
Shipping > Shipment Tracking
Track your SMSA parcel through the online tool at Track a PKG.
---
The Business English Teacher (Delta Teacher Development)
Barton, Debbie
Published: 2010
ISBN: 1905085346
Publisher: Delta Publishing Company(IL)
---
Bsbadm506 Manage Business Document Design And Development
Published:
ISBN: 1760310247
Publisher:
---
Business and Development Studies: Issues and Perspectives
Published: 2021
ISBN: 1032087757
Publisher: Routledge
Business And Development Studies: Issues And Perspectives Provides A Comprehensive Collection Of Cutting-edge Theoretical And Empirical Contributions To The Emerging Field Of Business And Development Studies. Compared To More Traditional Business-school Accounts Of Business In Developing Countries Which Focus On The Challenges And Opportunities Of Doing Business In Developing Countries, This Anthology Explores Whether, How, And Under What Conditions Business Contributes To The Achievement Of Economic, Social, And Environmental Goals In Developing Countries. The Book Consolidates The Current Status Of Academic Work On Business And Development, Identifies State Of The Art In Relation To This Academic Field, And Establishes A Future Research Agenda For 'business And Development Studies' As An Emerging Academic Discipline Within The Social Sciences. The Book Will Be Of Interest To Researchers And Students, Including Economists, Geographers, Sociologists, Political Scientists, Corporate Social Responsibility Specialists, And Development Scholars Who Are Seeking An In-depth Overview Of Current Debates About The Role Of Business As A Development Agent In The Global South. The Book Is Also Of Relevance To Practitioners That Are Engaged In Work With The Private Sector Seeking To Enhance The Positive Effects And Minimize The Negative Economic, Social, And Environmental Consequences Of Business Activity In The Global South.
---
The Cathars Dualist Heretics in Languedoc in the High Middle Ages
General, Business Ethics, Business & Economics -> Business -> Business Studies, Business & Economics -> Management -> Business Ethics, SCEB0320, SCES42
Jonathan Chenoweth; Juliet Bird
Published: 20180508
ISBN: 1351282662
Publisher: Taylor & Francis
A renewed commitment to improved provision of water and sanitation emerged in the 2002 Johannesburg Declaration on Sustainable Development. Although many of the statements in the Declaration were vaguely worded, making it hard to measure progress or success, the Plan of Implementation of the Summit, agreed by the delegates to the conference, clearly stated that: "we agree to halve, by the year 2015, the proportion of people who are unable to reach or to afford safe drinking water and the proportion of people who do not have access to basic sanitation".  Given the United Nations' predicted growth in global population from 6.1 billion in 2000 to 7.2 billion by 2015, this commitment will pose formidable challenges. To meet it, by the end of just a decade and half, approximately 6.6 billion people will need to have access to safe drinking water supplies. This is more than the current population of the world, and involves not only maintaining existing levels of supply but also providing new or upgraded services to 1.7 billion people. The challenge for sanitation is equally daunting: 5.8 billion people will need to be serviced, including new access provision for 2.1 billion. Even if these ambitious targets are met, representing a major achievement for the global community, there will still be approximately 650 million people in the world without access to safe drinking water and 1.4 billion without sanitation.  What is clear is the magnitude of the problem facing the international community in terms of water supply and sanitation. Continuation of the status quo and the type of progress made during the 1990s will not permit the Johannesburg targets to be met. Instead it will be necessary to promote a combination of many different, new and innovative approaches, each of which will contribute towards the overall targets. These approaches must include technological advances that identify new sources and improve the quality of those already in use; managerial techniques that increase the efficiency and effectiveness of service delivery at both micro and macro scale; and fiscal approaches that tap into additional financial resources to make improvements affordable.  In the past each of these aspects was seen as primarily the responsibility of government, which supported research into technology, managed supply and disposal systems and provided the funds to pay for them. This view has changed – beginning in the 1980s and increasing in the 1990s with growing moves towards privatisation of many aspects of the water sector. Underpinning this has been a shift away from seeing water as a public good that is essential for life, with subsidised supply provided as part of an overall welfare system, to a more market-oriented approach where the state, although still responsible for maintaining universal access to water services, uses market forces to meet this aim. The Business of Water and Sustainable Development aims to illustrate the range of approaches that will be necessary if the percentage of the global population having access to adequate and safe water and sanitation is to be increased in line with the brave assertions from Johannesburg World Summit on Sustainable Development. Some of approaches will be large-scale "Western-style" improvements involving the creation of new business models, their effectiveness assessed by traditional approaches of fiscal and social analysis. Such schemes may be instigated and partly funded by governments, but are increasingly turning to the private sector for money and expertise. In contrast, many smaller communities would be better served by following another path to improved water supply and sanitation. Because of their size, location or traditions they may achieve better results through the adoption of local small-scale solutions. Non-governmental organisations have been very active in this area, but to extend their operations many are seeking to adopt a more business-like model. All water supply and waste disposal agencies, large or small, need to support and encourage continued research into technological solutions that seek out better, more sustainable ways to use our increasingly scarce supplies of good-quality fresh water.
---
Oracle E-business Suite Development & Extensibility Handbook
Anil Passi, Vladimir Ajvaz
Published: 2009
ISBN: 0070683506
Publisher: Tata Mcgraw-hill Education
Oracle E-business Suite Development & Extensibility Handbook Teaches Development And Extensibility Techniques From Concept To Application. The Book Includes Reusable Code Listings As Well As Detailed Explanations That Can Be Put In Practice In Real-world Scenarios
---
Business Development for a New Legal Ecosystem
Legal Profession, General Practice, Professional, Career & Trade -> Law -> Law
Michelle Murray; Merry Neitlich; Yolanda Cartusciello; Natasha Innocenti; Ian White; Rachel Khiara;
Published: 20210731
ISBN: 1787425401
Publisher: Ingram Publisher Services UK- Academic
Pandemics bring the world to a standstill. All economies are based on confidence, yet during and after a pandemic, uncertainty and fear abound. The entire professional services sector the world over - which includes law firms, accounting firms, brokerages, consulting firms, etc. - are cash-based, people-centric, and relationship-driven businesses. The rapid changes to relationships - both professional and personal - caused by a pandemic are structural and deep. The definition of "business as usual" is altered, and all professional services providers need to adapt and change quickly to respond to the new ways that employees, clients, and everyone else will behave, communicate, buy, and use their services in the future. The speed at which information travels will not slow down.
---
Applying Islamic Principles to Clinical Mental Health Care Introducing Traditional Islamically Integrated Psychotherapy
Management Science, Quality Control, Purchasing & Buying, Business & Economics -> Decision Sciences -> Management Science, Business & Economics -> Decision Sciences -> Total Quality Management, Business & Economics -> Marketing -> Purchasing, SCEB03, SCEC3070, SCEB0380, WB014, WB074
Thomas A. Cook
Published: 20200802
ISBN: 100017428X
Publisher: Taylor & Francis
Mastering Global Business Development and Sales Management focuses on the importance of companies and executives recognizing that their organization is sales driven, and that there is a definite pronounced connection between sales and all other aspects of how a company operates. It details the sales manager's role in developing sales personnel, delivering new business to the organization, and otherwise becoming a driving force for the overall prosperity of the company. This book differentiates itself by providing the essence of international sales management. Shows how to develop a marketing and sales strategy for globalization Details regional versus country-specific profiles Explains what all sales personnel need to know about export trade compliance, logistics, and supply chain operations Provides sales and negotiation skill sets
---
Doing Business While Advancing Peace and Development
General, General, Business & Economics -> Management -> International Business, Business & Economics -> Accounting -> General Accounting
Robert J. Callan; Meredyth Jones
Published: 20111220
ISBN: 921055258X
Publisher: United Nations
The United Nations Global Compact, as a multi-stakeholder leadership initiative, seeks to align business operations and strategies with ten universally accepted principles in the areas of human rights, labour, environment and anti-corruption and to catalyze actions in support of broader UN goals. This report provides illustrative examples of how companies from a variety of sectors are positively contributing to peace and development in conflict-prone or post-conflict operating environments.
---
Advanced Mortgage Loan Officer Business Development Practices
Poole, Kenneth W.
Published: 2012
ISBN: 0615740316
Publisher: Charter Publications
---
Business And Economic Development In Saudi Arabia
J.W. Wright Jr
Published: 2016
ISBN: 1349250961
Publisher: Springer
Few Economies Have Witnessed Such Accelerated Economic Growth As That Arising From Saudi Arabia's Discovery Of Oil. These Essays Introduce The Complexities Of The Cultural, Economic And Legal Issues That Determine Business Practices In Saudi Arabia. Contributions Recognize That While Economic Activity Is Dominated By The Oil Industry, It Also Boasts A Diversified Commercial Environment. The Collection Combining Historical Perspective, Academic Research And Practical Observation Is Accessible And Timely Reading For Those Wishing To Undertake Business In Saudi Arabia.
---
[Page 11] [Page 12] [Page 13] [Page 14] [Page 15] [Page 16] [Page 17] [Page 18] [Page 19] [Page 20] [Page 21] [Page 22] [Page 23] [Page 24] [Page 25]