Pricing Books [Page 15 of 151]
Transfer Pricing in Action
Aydin Hayri, Althea Azeff
Published: 2013
ISBN: 9041146857
Publisher: Wolters Kluwer Law & Business
---
Rethinking Economic Development in Northeast India The Emerging Dynamics
General, General, General, Business & Economics -> Business -> Business Studies, Business & Economics -> Management -> International Business, English & College Success -> English -> Professional & Technical Communication, SCEB01, SCEB0355, SCEB0341
Alan M. Rugman
Published: 20170203
ISBN: 1351999680
Publisher: Taylor & Francis
One of the reasons for the success of multinational enterprises in their ability to create in their supranational organisations "internal markets" which eliminate the imperfections of external world markets caused by tariffs on trade, restrictions on the flow of capital, information costs and so on. The method multinationals use to create and sustain internal markets is transfer pricing. Multinationals use to their advantage the difference between nominal accounting and real transfers from their head offices to a subsidiary in different countries to overcome transaction costs and restrictions on trade and capital flows. This book, first published in 1985, examines these and other aspects of multinationals' use of transfer pricing. It puts forward original thinking and research findings by leading experts in this area. Empirical results are related to the activities of multinationals in less developed countries. This volume covers the economic theories of transfer pricing, accounting and fiscal practices and implications for government policies and regulations, and will be of interest to students of economics and business studies.
---
Pricing In Road Transport
Erik Verhoef, Michiel C.J. Bliemer, Linda Steg, Bert van Wee
Published: 2008
ISBN: 1848440251
Publisher: Edward Elgar Publishing
. . . The Book Provides Ample Evidence Of The Various And Often Complex Issues That Arise In Road Pricing Policies. New Research Is Presented On Topics Mostly Neglected In The Past (such As The Role Of Firms In Rod Pricing, Or New Insights From Dynamic Network Models). Tilmann Rave, Journal Of Regional Science Transport Pricing Is High On The Political Agenda Throughout The World, But As The Authors Illustrate, Governments Seeking To Implement This Often Face Challenging Questions And Significant Barriers. The Associated Policy And Research Questions Cannot Always Be Addressed Adequately From A Mono-disciplinary Perspective. This Book Shows How A Multi-disciplinary Approach May Lead To New Types Of Analysis And Insights, Contributing To A Better Understanding Of The Intricacies Of Transport Pricing And Eventually To A Potentially More Effective And Acceptable Design Of Such Policies. The Study Addresses Important Policy And Research Themes Such As The Possible Motives For Introducing Road Transport Pricing And Potential Conflicts Between These Motives, Behavioural Responses To Transport Pricing For Households And Firms, The Modelling Of Transport Pricing, And The Acceptability Of Pricing. Studying Road Transport Pricing From A Multi-disciplinary Perspective, This Book Will Be Of Great Interest To Transport Policymakers And Advisors, Transport Academics And Consultants And Students In Transport Studies.
---
Fundamentals of Transfer Pricing
Taxation, Corporate Finance, General, Professional, Career & Trade -> Law -> Law, Business & Economics -> Finance -> Corporate Finance
Gregory Shaffer
Published: 20210618
ISBN: 9403517247
Publisher: Kluwer Law International B.V.
Transfer pricing is one of the most relevant and challenging topics in international taxation. Over the last century, nearly every country in the world introduced transfer pricing rules into their domestic legislation. Indeed, it was estimated that profit shifting generated by the improper application of transfer pricing rules has resulted in global tax losses worth USD 500 billion for governments – 20% of all corporate tax revenues. It is thus imperative that all tax professionals thoroughly understand the nature of transfer pricing and how the growing body of applicable rules works in practice. In this crucially significant volume, stakeholders from government, multinational companies, international organisations, advisory groups and academia offer deeply informed perspectives, both general and specific, on the practical application of transfer pricing rules, taking into consideration all the most recent developments.
With approximately 160 practical examples and 90 relevant international judicial precedents, the presentation proceeds from general to more specialised topics. Such aspects of the subject as the following are thoroughly analysed:
what is transfer pricing and the purpose of transfer pricing rules;
the arm's length principle and its application;
the consequences of a transaction not being in accordance with the arm's length principle;
the transfer pricing methods;
the mechanisms to avoid and resolve disputes;
the transfer pricing documentation;
the attribution of profits to permanent establishments;
the transfer pricing aspects of specific transactions, such as services, financing, intangibles and business restructurings.
The application of transfer pricing legislation is arguably the most difficult task that taxpayers and tax authorities around the world must face. With this authoritative source of practical guidance, government officials, tax lawyers, in-house tax counsel, academics, advisory firms, the business community and other stakeholders worldwide will have all the detail they need to move forward in tackling this thorny aspect of the current tax environment.
---
Pricing and Human Capital A Guide to Developing a Pricing Career, Managing Pricing Teams, and Developing Pricing Skills
General, Human Resources & Personnel Management, General, General, Research, Business & Economics -> Marketing -> Sales, Business & Economics -> Management -> Human Resource Management, Business & Economics -> Marketing -> Principles of Marketing, SCEB0333, SCEB0350, SCEB035070, Business & Economics -> Business -> Business Studies, Business & Economics -> Marketing -> Marketing Research
Stephan M Liozu
Published: 20150703
ISBN: 1317479149
Publisher: Taylor & Francis
The pricing profession has come a long way: from having a pure clerical function back in the 1970s to a more strategic one today, pricing professionals are increasingly accepted as fully fledged members of marketing and finance teams. However, in many of these organizations, pricing professionals are often misunderstood and neglected from a career and talent perspective. Furthermore, the literature is still silent on how to manage and develop pricing teams. Pricing and Human Capital explores the specific nature of pricing human resources and focuses on how to manage pricing teams, pricing talent, pricing careers and how to organize the pricing function for success. It is dedicated to the pricing function and is aimed at helping pricing professionals manage their career within marketing, finance, sales or IT departments. By focusing on specific practical tips, tools and recommendations that pricing and HR teams can adopt to improve their relationships, and including extensive interviews with senior pricing executives, it is the perfect toolkit for both HR and pricing professionals. This valuable textbook with its collection of cases in pricing will also be essential for students and tutors of marketing and sales.
---
Black Silicon Processing, Properties, and Applications
Research, Business & Economics -> Marketing -> Marketing Research
Tudor Bodea
Published: 2012-01-18
ISBN: 1606492586
Publisher: Business Expert Press
Pricing analytics uses historical sales data with mathematical optimization to set and update prices offered through various channels in order to maximize profit. With this outstanding contribution to this subject, you will learn just how to identify and exploit pricing opportunities in different business contexts. Each chapter looks at pricing from an economist's viewpoint beginning with the basic concept of pricing analytics and what type of data are needed to use this powerful science; the common assumptions regarding the customer population's willingness- to-pay are discussed along with the price-response functions that result from these assumptions; examples from several industries and organizations; dynamic pricing, with a special emphasis on the most common application--markdown pricing; the new field of customized pricing analytics, where a firm responds to a request-for-bids or request-for-proposals with a customized price response; and the relevant aspects of behavioral science to pricing. Additional examples include the asymmetry of joy/pain that customers feel in response to price decreases/increases.

---
Pricing für produktbegleitende Dienstleistungen
General, Business & Economics -> Marketing -> Principles of Marketing, SC513000, SUCO41169, 3339
Björn Rentner
Published: 20120811
ISBN: 3834942049
Publisher: Springer Nature
​ Mit dem Angebot produktbegleitender Dienstleistungen können sich Unternehmen von ihren Wettbewerbern differenzieren; allerdings ist das Pricing hierbei eine zentrale Herausforderung. Dem Marketing stellt sich die Frage, ob eine produktbegleitende Dienstleistung integral mit oder separat zur Kernleistung bepreist und angeboten werden sollte. Björn Rentner analysiert die Akzeptanz der beiden Angebots- und Pricingformen sowie die Einflussfaktoren, die zu Akzeptanzunterschieden führen können. Auf seinen Ergebnissen basierend leitet er Handlungsimplikationen für das Preis-Management bei produktbegleitenden Dienstleistungen ab.
---
Empirical Dynamic Asset Pricing Model Specification and Econometric Assessment
Econometrics, Finance, Business & Economics -> Finance -> Finance - General, Business & Economics -> Economics -> Forecasting/Econometrics
Kenneth J. Singleton
Published: 20091213
ISBN: 1400829232
Publisher: Princeton University Press
Written by one of the leading experts in the field, this book focuses on the interplay between model specification, data collection, and econometric testing of dynamic asset pricing models. The first several chapters provide an in-depth treatment of the econometric methods used in analyzing financial time-series models. The remainder explores the goodness-of-fit of preference-based and no-arbitrage models of equity returns and the term structure of interest rates; equity and fixed-income derivatives prices; and the prices of defaultable securities. Singleton addresses the restrictions on the joint distributions of asset returns and other economic variables implied by dynamic asset pricing models, as well as the interplay between model formulation and the choice of econometric estimation strategy. For each pricing problem, he provides a comprehensive overview of the empirical evidence on goodness-of-fit, with tables and graphs that facilitate critical assessment of the current state of the relevant literatures. As an added feature, Singleton includes throughout the book interesting tidbits of new research. These range from empirical results (not reported elsewhere, or updated from Singleton's previous papers) to new observations about model specification and new econometric methods for testing models. Clear and comprehensive, the book will appeal to researchers at financial institutions as well as advanced students of economics and finance, mathematics, and science.
---
Bank Pricing And Valuation
William D. Miller
Published: 1988
ISBN: 0880578068
Publisher: Executive Enterprises Pubns Co
---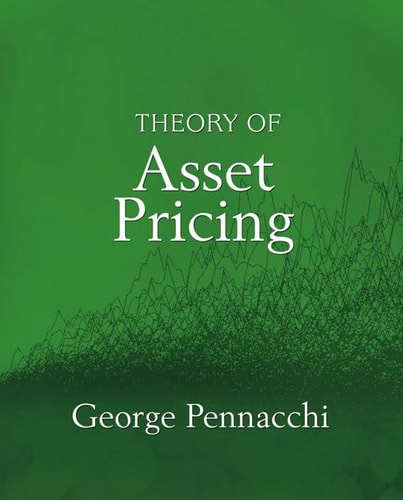 Theory-of-asset-pricing
George Pennacchi
Published: 2007
ISBN: 032112720x
Publisher: Addison Wesley
---
DSV Package Tracking
Shipping > Shipment Tracking
Track your DSV parcel through the online tool at Track a PKG.
---
multinationals_and_transfer_pricing
Literary Collections
Alan M. Rugman, Lorraine Eden
Published: February 1985
ISBN: 0312552572
Publisher: Palgrave Macmillan
---
Pricing-derivatives-by-simulation
Dessislava Pachamanova, Frank J. Fabozzi CFA
Published: 2011
ISBN: 1118090403
Publisher: Wiley, John & Sons, Incorporated
---
Gasoline Pricing In Ohio
Edmund Philip Learned, Catherine G. Ellsworth
Published: 2013
ISBN: 1258603543
Publisher: Literary Licensing, Llc
---
Pricing Tables - South Atlantic
Brenner, Robert C., Harker, Marisa, Hanson, Jenny
Published:
ISBN: 193019904x
Publisher: Brenner Information Group
---
Dynamic Pricing Standard Requirements
General, Business & Economics -> Business -> Business Studies
Gerardus Blokdyk
Published: 20180923
ISBN: 0655468951
Publisher: Emereo
---
Pricing in General Insurance
Parodi, Pietro
Published: 2014-10-15T00:00:01Z
ISBN: 1466581441
Publisher: Chapman and Hall/CRC
---
Internet Resource Pricing Models
Network Hardware, Telecommunications, Professional, Career & Trade -> Computer Science -> Hardware, Trades & Technology -> Technology & Engineering -> Telecommunications, SCI13022, SCT24035, SUCO11645, 7256, 4404
Ke Xu; Yifeng Zhong; Huan He
Published: 20130813
ISBN: 146148409X
Publisher: Springer Nature
---
pricing_and_hedging_swaps
Literary Collections
Paul Miron, Philip Swannell
Published: 1992
ISBN: 185564052X
Publisher:
---
Energy Pricing In India
Power Resources, Prices, Government Policy, Mathematical Models
Sarkar, Hiren., Kadekodi, Gopal K., Regional Energy Development Programme (united Nations)
Published: 1988
ISBN: 9221061051
Publisher: United Nations Development Programme And Economic Commission For Asia And The Pacific
---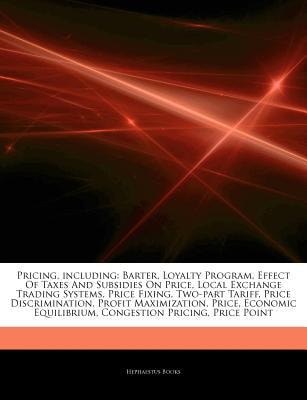 Articles-on-pricing-including
Hephaestus Books
Published: 2011
ISBN: 1243305711
Publisher:
---
[Page 8] [Page 9] [Page 10] [Page 11] [Page 12] [Page 13] [Page 14] [Page 15] [Page 16] [Page 17] [Page 18] [Page 19] [Page 20] [Page 21] [Page 22]