Project Management Books [Page 5 of 474]
Industrial Project Management
Management, Production & Operations Management, Industrial Engineering, Business & Economics -> Management -> Principles of Management, Business & Economics -> Decision Sciences -> Production/Operations Management, Trades & Technology -> Industrial Engineering -> Industrial Engineering, SC515020, SC518000, SCT22008, SUCO41169, 3248, 3120, 3041, 7052, 4071
Stefano Tonchia
Published: 20180419
ISBN: 3662563282
Publisher: Springer Nature
---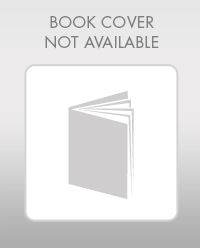 Global Project Management
Jean Binder
Published: 2016
ISBN: 1317127366
Publisher: Crc Press
---
Environmental Project Management
Cosma, Cristina, Hopcroft, Francis
Published: 2018
ISBN: 1947083503
Publisher: Momentum Press
---
Project Management Casebook
Published: 2016
ISBN: 1628256338
Publisher:
---
Project Stakeholder Management
General, Project Management, Business Development, Business & Economics -> MIS -> Project Management, English & College Success -> English -> Professional & Technical Communication, Business & Economics -> Economics -> Economic Development
Professor Anna Lund Jepsen
Published: 20130228
ISBN: 1409484467
Publisher: Taylor & Francis
Carrying out a project as planned is not a guarantee for success. Projects may fail because project management does not take the requirements, wishes and concerns of stakeholders sufficiently into account. Projects can only be successful through contributions from stakeholders. And in the end, it is the stakeholders that evaluate whether they find that the project is a success. To manage stakeholders effectively, you need to know your stakeholders, their behaviours and attitudes towards the project. In Project Stakeholder Management, the authors give guidance on how to adopt an analytical and structured approach; how to document, store and retrieve your knowledge; how to plan your stakeholder interactions in advance; and how to make your plans explicit, at the very least internally. A well-conceived plan can prevent you from being carried away in the 'heat of the moment' and help you spend your limited resources for stakeholder management in the best way.
---
Project Management Solutions
Project management
Jack J. Phillips, Wayne Brantley
Published: 2013
ISBN: 1856178145
Publisher: Routledge
Project Management Tools, Training, Software, Personnel, And Time Represent Large Financial Investments For Many Organizations. This Book Been Developed From The Highly Successul Project Management Scorecard And Has Been Updated To Take Into Account The Demands Of Today's Organizations And Will Present A Proactive Approach For Measuring The Value Of Project Management. This New Book Aligns The Certification Framework Of The Project Management Institute (pmi) And The Phillips Roi Methodology. The Pmi Has Experienced Major Growth In Its Membership And The Demand For Their Certification Is High. Keeping To Its Structured Practical Format, The Authors Will Also Investigate The Challenges Of Implementing And Overcoming Barriers To The Scorecard Approach. * Brings Together The Project Management Process, And An Overview Of The Roi Measurement Process * Shows How To Apply The Popular Roi Process To The Key Organizational Issue Of Successful Project Management * Uses The Scorecard Approach
---
Contemporary Project Management
Leadership, Social Issues, Social Sciences -> Religion -> Christianity
Timothy Kloppenborg
Published: 08/2014
ISBN: 0176484760
Publisher: Cengage Learning Canada Inc.
Students learn to master the most proven methods in project management as well as exciting new techniques emerging from current industry and today's most recent research with Kloppenborg's CONTEMPORARY PROJECT MANAGEMENT, 3E. This text introduces timetested manual techniques and progressive automated techniques, all consistent with the latest PMBOK Guide and integrated with Microsoft Project 2013. The book's focused approach is ideal for building strong portfolios that showcase project management skills for future interviews. All content is consistent with the knowledge areas and processes of the fifth edition of the PMBOK Guide to give students an advantage in becoming Certified Project Management Professionals (PMP) if they choose.
---
Advanced Project Management
Project management, HD69.P75 H37 1985
Harrison, F.L.
Published: 1985
ISBN: 0566024756
Publisher: Gower Publishing Ltd
F.l. Harrison. Includes Index. Bibliography: P. 368-370.
---
Project Portfolio Management A Practical Guide to Selecting Projects, Managing Portfolios, and Maximizing Benefits
Harvey A. Levine
Published: 2010-09-29
ISBN: 1118002563
Publisher: Wiley
Project Portfolio Management (PPM) goes beyond the typical project management approach to offer a set of proven business practices that can help executives, program managers, and project managers bring projects into alignment with the strategies, resources, and executive oversight of the overall enterprise.Step by step, this book shows how to take a project from the inception of a vision to the realization of benefits to the organization. Project Portfolio Management draws on project management expert Harvey A. Levine's years of research and distills the knowledge and best practices from dozens of leaders in the field to show how to select and implement the projects that will garner the best results. Throughout this important resource, Levine tackles the many challenges associated with PPM, including

Ranking value and benefits
Determining the size of the portfolio pipeline
Assessing the impact of uncertainty on projects and portfolios
Understanding the benefit and risk relationship
Establishing a portfolio governance capability
Managing the portfolio to maximize benefits
Implementing PPM
---
Practical Project Management Tips, Tactics, and Tools
Harvey A. Levine
Published: 2002-10-15
ISBN: 0471256382
Publisher: Wiley
The author has 39 years of experience implementing project management techniques.

Includes unique material based on the author's experiences that cannot be found elsewhere.
Readers can refer to self-contained chapters for quick reference and problem-solving or read the entire book.
---
UPS Package Tracking
Shipping > Shipment Tracking
Track your UPS parcel through the online tool at Track a PKG.
---
Project Management Casebook
David I. Cleland, Richard Puerzer, Karen M. Bursic, A. Yaroslav Vlasak
Published: 1997
ISBN: 1880410184
Publisher: Project Management Inst
How do project team members get the knowledge, skills, and attitudes needed to perform effectively? One proven method is through the case study approach. The book offers 50 case studies that represent the breadth and importance of project management and its impact on the everyday management of projects. Each of the cases provides new and unique challenges that have been mastered by the practice of project management. Readers will be able to apply the knowledge learned from this casebook in their work. The cases enable readers to see how and why projects are used in a wide variety of organizational settings in contemporary life. Readers are exposed to both successful and not-so-successful project management practices. The case-study approach encourages reader participation and active learning, and provides the opportunity to learn something of the real world of project management. It is essential in the curricula of project management training for both undergraduate and graduate students, as well as for continuing education, consulting, and in-house company training programs. The cases were chosen for their importance in discussing the fundamentals of project management. Most contain descriptions of actual projects, and each is followed by a series of questions to guide readers' analysis of the article to maximize the learning process.
David I. Cleland is Professor Emeritus in the School of Engineering at the University of Pittsburgh. He is a PMI Fellow, and has published thirty-four books in the project management field. He is often described as "the father of project management."
Karen M. Bursic, is an Adjunct Assistant Professor in the Industrial Engineering Department at the University of Pittsburgh. She previously worked as a consultant for Ernst & Young and as an industrial engineer and production supervisor for General Motors Corporation. Richard Puerzer, is Assistant Professor of Industrial Engineering in the Engineering Department at Hofstra University with primary research interests in the assessment and management of undergraduate engineering education. A. Yaroslav Vlasak is Associate Principal at Mckinsey & Company in their Bogota Office, where he is involved in major project management activities. He holds a master's degree form the Industrial Engineering Department at the University of Pittsburgh and a B.S. in industrial engineering from the Universidad de los Andes in Bogota, Colombia.
---
Project Interface Management Reducing Risk on Major Projects
Project Management, Business & Economics -> MIS -> Project Management
Michael Bible, Susan Bivins
Published: 2019-05-15
ISBN: 1604278021
Publisher: J. Ross Publishing
This unique book presents a holistic view of a new discipline called project interface management, which is planning, coordinating, and controlling of the work of others at project interfaces. It includes numerous processes, tools, and techniques, and aligns critical interactions among project management, systems engineering, and operations management to reduce project risk and increase successful system design, development, completion, and transition of major projects. This cutting-edge text is designed for use in graduate-level project management and system engineering courses, executive education programs, and will serve as a professional reference.

---
Project Management 2.0 Strumenti, metodologie e metriche per il successo dei progetti
Harold Kerzner
Published: 2017-03-14
ISBN: 8820379694
Publisher: Hoepli
In questo volume il guru del project management, Harold Kerzner, fornisce la guida tanto attesa ai mutevoli meccanismi del project management moderno, tra cui la crescente importanza delle metriche di valore e degli indicatori chiave di performance (KPI). In Project Management 2.0 Kerzner illustra come il PM 2.0 offra dei risultati migliori incentrati prevalentemente sui nuovi strumenti, su una migliore governance e una maggiore collaborazione. L'autore compara inoltre diverse metodologie e dimostra come il PM 2.0 faciliti il problem solving e i processi decisionali. In questa guida il lettore troverà le informazioni essenziali sul PM 2.0, un esame dettagliato degli strumenti web per la gestione dei progetti e le istruzioni per il loro utilizzo. Project Management 2.0 illustra gli strumenti e le tecniche del PM 2.0 che servono ai manager, ai membri dei team progettuali, agli ingegneri e ai consulenti per ottenere i migliori risultati dai loro progetti.

---
Guerrilla Project Management
Hanley, Kenneth T.
Published: 2011
ISBN: 1567263135
Publisher: Management Concepts Press
---
Project Risk Management
Kurt J. Engemann, Rory V. O'Connor
Published: 2021
ISBN: 3110652323
Publisher: Walter De Gruyter Gmbh & Co Kg
---
Project Risk Management
John Ayers
Published: 2019
ISBN: 1732974446
Publisher: Certified Enterprise Risk Manager(r) Academy
The Book Is About Rbps (risk Based Problem Solving) And Rbdm (risk Based Decision Making). Every Project Is Subjected To The Known Risks And The Unknown Risks. Known Risks Are The Four Constraints Of A Project. The Four Constraints Are; Scope; Schedule; Cost; And Quality. Unknown Risks Are The Uncertainties And Variances That Surround Every Project. The Book Discusses In Detail, With Examples And Risk Stories To Support The Points Made In The Book, Pm, Rm, Evm, And Subcontract Management (sm). Understanding These Four Disciplines And How To Incorporate Them Into A Project, Is Essential To Effective Rbps And Rbdm. Project Management Knowledge And Skills Are Necessary To Manage The Known Risks. Risk Management Knowledge And Skills Are Essential To Identifying, Assessing And Mitigating Unknown Risks. Earned Value Management Is Important To Tracking And Controlling Risk Mitigation Plans. Many Companies Outsource Most Of Their Work Scope To Subcontractors, So Having Subcontract Management Knowledge And Skills Is Key To Mitigating Subcontract Risks. The Future Of Work Is Also Discussed In Detail. Future Work Will Be Projectized More. Working Remotely Is A Trend That Is Increasing. Project Managers Will Have A More Difficult Problem In The Future Managing A Diverse Workforce Of On-site, Remote, And Part-time Workers. You Need To Be Aware Of Future Trends.the Book Is Structured In A Logical Sequence And Is Easy To Read. Step By Step Processes Are Presented In A Logical Way With Practical Examples To Help You Understand The Process. Most Of The Methods And Techniques Discussed In The Book Are Based On My Dod Experience. However, These Techniques Also Apply To The It, And Construction Industries.
---
Project Management Handbook
Kevin P. Vida
Published: 2012
ISBN: 160590788x
Publisher: Rlpg
Project managers are needed in many different industries, including computer services, architecture, engineering, local and federal governments, and private industry. And many different kinds of organizations utilize a Capital Improvement Program (CIP). However, very few project managers operating under the auspices of a CIP have any formal technical training or education in project management. These project managers are often thrust into positions in which they have little experience, and they quickly need the necessary information on project management presented in a clear and accessible way. In The Project Management Handbook, author Kevin Vida provides a practical, easy-to-understand description of how a CIP project is developed, executed, monitored, and completed.
This book provides a clear and detailed explanation of what steps are required and what roles and responsibilities a project manager must fulfill in executing a CIP project successfully. The chapters are divided into phases, and then progressive tasks, and then steps, so the reader can start at the beginning and develop an understanding of project management under a CIP along the way. The book begins with the basics of project management and CIPs before tracing the life cycle of the CIP project from start to finish. This book is an essential resource for project managers who need to learn the ropes quickly, for students who need information on CIP project management, and for professionals who need a quick and handy reference.
---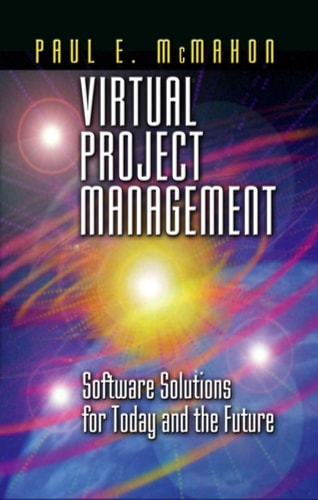 Virtual Project Management Software Solutions for Today and the Future
Project Management, Information Technology, Information Management, Professional, Career & Trade -> Computer Science -> Information Technology, Business & Economics -> MIS -> Project Management, Business & Economics -> MIS -> Management Information Systems, WB070, WB050, WB075, WB014, WB074, WB057
Paul E. McMahon
Published: 20160419
ISBN: 142002552X
Publisher: CRC Press
Virtual Project Management: Software Solutions for Today and the Future explores the technical management issues involved in the revolutionary new way of building complex software intensive systems faster and cheaper by employing the power of distributed operations. The book examines the implementation issues that cut deep inside present day collocated engineering organizations and recommends practical and affordable actions to aid organizations seeking increased productivity through distributed operations. The demand for integrated solutions constructed from a combination of existing and newly developed software increases daily. Many organizations find themselves with shortages of the critical skills necessary to compete in many of these newly created markets. Employing virtual collaborative development provides a dramatic increase in a company's opportunities to successfully compete. Virtual collaboration provides a broader skill and product knowledge base coupled with a deeper pool of personnel to potentially employ. It removes two of the major barriers - company affiliation and physical location. Virtual Project Management: Software Solutions for Today and the Future focuses on critical characteristics underlying how work actually gets done in traditional collocated engineering environments. It examines the changes taking place on virtual projects through a series of anecdotes based on real project experiences. The book provides an 8 step practical and affordable plan that can be used as a framework in either setting up and executing a new virtual project, or in instituting improvements to a project that has drifted off course. Others have lived through the pain of learning lessons the hard way. You don't need to follow their path. The insights and solutions offered by Paul McMahon answer the questions virtual project leaders will be asking well into the 21st century.
---
FastTrack Project Management
Lister, Lee
Published: 2010
ISBN: 1907551018
Publisher: Biz Guru Ltd
---
Construction Project Management
Technology, Construction
Clough, Richard H.; Sears, Glenn A.
Published: 1979
ISBN: 047104895X
Publisher: Wiley
---
[Page 1] [Page 2] [Page 3] [Page 4] [Page 5] [Page 6] [Page 7] [Page 8] [Page 9] [Page 10] [Page 11] [Page 12] [Page 13] [Page 14] [Page 15]