Competition Books [Page 1 of 478]
competition
Literary Collections
Harvey, John
Published: 2009
ISBN: 111735802X
Publisher:
---
Competition
Gary Warner
Published: 1979
ISBN: 0891910743
Publisher: Chariot Family Pub
---
Competition
Competition (Biology), QH546.3 .K43 1989, 574.5/247
Keddy, Paul A. , 1953-
Published: 1989
ISBN: 041231360
Publisher: Chapman And Hall
---
competition_a06
Literary Collections
Cvitkovic, Emilio
Published: 1992
ISBN: 033357219X
Publisher: Basingstoke : Macmillan, 1993.
---
Competition
John Harvey
Published: 2012
ISBN: 1151571164
Publisher:
---
Competition
Published:
ISBN: 0471955728
Publisher: Chancery Law Publishing
---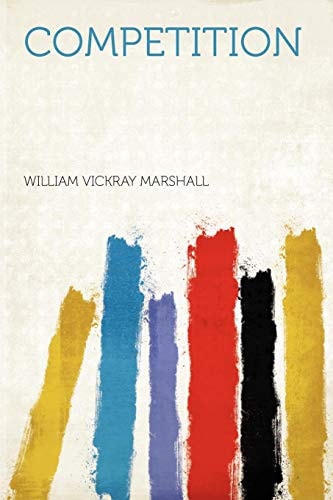 Competition
William Vickray Marshall (creator)
Published: 2012
ISBN: 1290595844
Publisher: Hardpress Publishing
---
Competition
Competition, Competition--Government policy, Competition, International, Restraint of trade, Investments, Foreign--Law and legislation, HF1414 .C6557 2004
United Nations
Published: 2005
ISBN: 9211126541
Publisher: United Nations
At Head Of Title: United Nations Conference On Trade And Development. Unctad/ite/iit/2004/6--p. Iii. United Nations Publication. Sales No. E.04. Ii. D.44--p. Iii. Includes Bibliographical References (p. 81-85).
---
Competition
European Commission. Directorate-General Communication
Published:
ISBN: 9279414860
Publisher:
The European Union's Competition Policy Has Been An Important Part Of The Eu's Work Ever Since It Was Set Out In The Treaty Of Rome In 1957. The Treaty Instituted 'a System Ensuring That Competition In The Common Market Is Not Distorted'. The Aim Was To Create A Set Of Well-developed And Effective Competition Rules, To Help Ensure That The European Market Functions Properly And Provide Consumers With The Benefits Of A Free Market System. Competition Policy Is About Applying Rules To Make Sure Companies Compete Fairly With Each Other. This Encourages Enterprise And Efficiency, Creates A Wider Choice For Consumers And Helps Reduce Prices And Improve Quality. These Are The Reasons Why The Eu Fights Anticompetitive Behaviour, Reviews Mergers And State Aid And Encourages Liberalisation. This Publication Is A Part Of A Series That Explains What The Eu Does In Different Policy Areas, Why The Eu Is Involved And What The Results Are.
---
Competition
Organizational Behavior, Business & Economics -> Management -> Organizational Behavior
Harvard Business Review
Published: 20210630
ISBN: 0192652869
Publisher: Oxford University Press Academic UK
One of the predominant trends of modern society is the pervasive presence of competition. No longer just a function of economic markets or democratic systems, competition has become a favoured tool for governing people and organizations, from the provision of schooling and elder care to the way we consume popular culture. Yet social scientists have played a surprisingly modest role in analysing its implications, as the discussion of competition has largely been confined to its narrow economic meaning. This book opens up competition for the study of social scientists. Its central message is that while competition seems ubiquitous, it should not be taken for granted or be naturalized as an inevitable aspect of human existence. Its emergence, maintenance, and change are based on institutions and organizational efforts, and a central challenge for social science is to learn more about these processes and their outcomes. With the use of a novel definition of competition, more fundamental questions can be addressed than merely whether or not competition works. How is competition constructed - and by whom? Which behaviours result from competition? What are its consequences? Can competition be removed? And, how do these factors vary with the object of competition - be it money, attention, status, or other scarce and desired objects? This book investigates these and more questions in studies of competition among and within schools, universities, multinational corporations, auditors, waste-disposal firms, fashion designers, and more.
---
USPS Package Tracking
Shipping > Shipment Tracking
Track your USPS parcel through the online tool at Track a PKG.
---
Competition
Miller, Frederic P., Vandome, Agnes F., McBrewster, John
Published: 2009
ISBN: 6130200501
Publisher:
---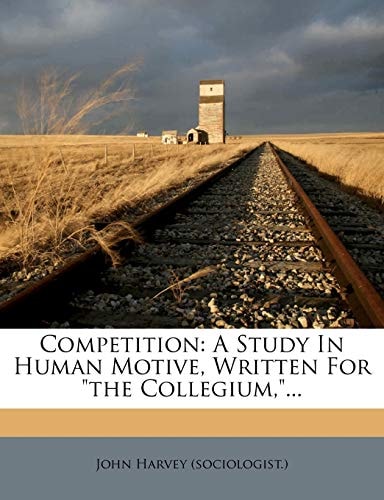 competition
History
John Harvey .
Published: October 2011
ISBN: 124760179X
Publisher:
---
Competition
Marcia Clark
Published: 2015-03-26T00:00:01.000-07:00
ISBN: 1444755307
Publisher: Mulholland Books
---
Competition
Mireille Messier
Published: 2004
ISBN: 1417641584
Publisher: Turtleback Books
---
Competition
John Harvey
Published: 2009
ISBN: 1117358011
Publisher: Bibliolife
---
Competition
Emilio Cvitkovic
Published: 1993
ISBN: 1349128597
Publisher: Palgrave Macmillan
---
Competition
J Edward Duncan
Published: 2008
ISBN: 0615185789
Publisher: Little Bug Publishers
---
Competition
John Harvey
Published: 2009
ISBN: 111735802x
Publisher: Bibliolife
---
Competition
Evolution, Biological Sciences & Nutrition -> Environmental Science & Ecology -> Evolution, SCL21001, 2979, SUCO11642
P.A. Keddy
Published: 20121206
ISBN: 9401006946
Publisher: Springer Nature
Competition is one of the most important factors controlling the distribution and abundance of living creatures. Sperm cells racing up reproductive tracts, beetle larvae battling inside single seeds, birds defending territories, and trees interfering with the light available to neighbours, are all engaged in competition for limited resources. Along with predation and mutualism, competition is one of the three major biological forces that assemble living communities. Recent experimental work, much of it only from the last few decades, has enhanced human knowledge of the prevalence of competition in nature. There are acacia trees that use ants to damage vines, beetles that compete in arenas for access to dung balls, tadpoles that apparently poison their neighbours, birds that smash the eggs of potential competitors, and plants that associate with fungi in order to increase access to soil resources. While intended as an up-to-date reference work on the state of this branch of ecology, the many non-technical examples will make interesting reading for those with a general interest in nature. Greatly expanded from the first prize-winning edition, there are entirely new chapters, including one on resources and another on competition gradients in nature. The author freely ranges across all major taxonomic groups in search of evidence. The question of whether competition occurs is no longer useful, the author maintains; rather the challenge is to determine when and where each kind of competition is important in natural systems. For this reason, variants of competition such as intensity, asymmetry and hierarchies are singled out for particular attention. The book concludes with the difficulties of finding general principles in complex ecological communities, and illustrates the limitations on knowledge that arise out of the biased conduct of scientists themselves. Competition can be found elsewhere in living systems other than ecological communities, at sub-microscopic scales in the interactions of enzymes and neural pathways, and over large geographic areas in the spread of human populations and contrasting ideas about the world. Human societies are therefore also examined for evidence of the kinds of competition found among other living organisms. Using an array of historical examples, including Biblical conflicts, the use of noblemen's sons in the Crusades, the Viking raids in Europe, strategic bombing campaigns in the Second World War, and ethnic battles of the Balkans, the book illustrates how most of the aspects of competition illustrated with plants and animals can be extended to the interactions of human beings and their societies.
---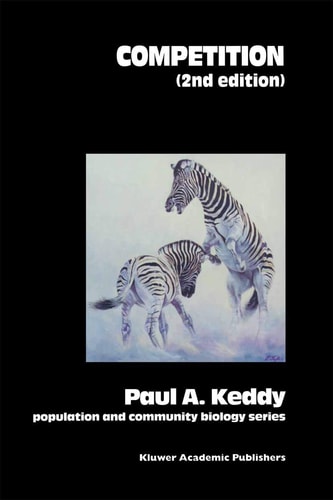 Competition
Competition (Biology), QH546.3 .K43 2000, 577.8/3
Keddy, P.A.
Published: 2001
ISBN: 0792360648
Publisher: Springer
1. Studying Competition -- 2. Resources -- 3. Competition In Action -- 4. Choosing The Tools -- 5. Competitive Hierarchies -- 6. Traits And Competitive Performance -- 7. Competition Gradients -- 8. Extending The Generality Of Field Experiments -- 9. Modelling Competition -- 10. Competition, Pragmatism And Comparison -- 11. Goals And Obstacles In The Study Of Competition. By Paul A. Keddy. Includes Bibliographical References (p. 487-534) And Index.
---
[Page 1] [Page 2] [Page 3] [Page 4] [Page 5] [Page 6] [Page 7] [Page 8] [Page 9] [Page 10] [Page 11] [Page 12] [Page 13] [Page 14] [Page 15]