Stocks Books [Page 7 of 118]
Power Investing With Stocks
Peter W. Madlem
Published: 2002
ISBN: 1574442554
Publisher: Crc Press
---
How To Buy Stocks
Engel, Louis and Wyckoff, Peter
Published: 1980T
ISBN: 0553138561
Publisher: Bantam Books
---
Stocks In One Lesson
Pink, Brian
Published: 2009
ISBN: 1425184286
Publisher: Trafford Publishing
---
Death In The Stocks
Georgette Heyer
Published: 2003
ISBN: 174121145x
Publisher: Hinkler Books
---
Rotation Des Stocks Magasin
Published:
ISBN: 2712701550
Publisher:
---
Death in the Stocks
Heyer, Georgette
Published: 2001
ISBN: 0755108876
Publisher: House of Stratus Ltd
---
Handbook Of Nasdaq Stocks
Brad, A. Armbruster, Stacy, M. Cleeland, Fis, Michael, A. Golden
Published: 1999
ISBN: 1564290247
Publisher: Mergent Fis
---
Common Stocks-lifetime Prosperity
David J. Kenney
Published: 1997
ISBN: 0966071700
Publisher: Oak Square Press, Inc.
---
Ht Buy Stocks Cst
Brendan Boyd & Louis Enge
Published: 1986
ISBN: 0671621459
Publisher: Simon & Schuster Audio
---
Stocks,_options_and_spreads
Ralph Pierce
Published: 2004
ISBN: 074142312x
Publisher: Infinity Publishing, United States
---
XPO Package Tracking
Shipping > Shipment Tracking
Track your XPO parcel through the online tool at Track a PKG.
---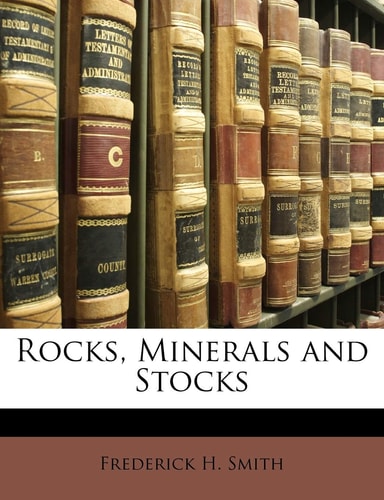 Rocks, Minerals and Stocks
Law
Smith, Frederick H.
Published: 2010
ISBN: 114621555X
Publisher: Nabu Press
---
Invest in Penny Stocks A Guide to Profitable Trading
Peter Leeds
Published: 2011-02-10
ISBN: 1118013298
Publisher: Wiley
---
100-best-stocks-2007
John Slatter
Published: 2006
ISBN: 159337707x
Publisher: Adams Media Corporation
---
Laughing-stocks
C. M. Rexrode
Published: 2004
ISBN: 1413705057
Publisher: Publish America
ever Hear A Joke And Think To Yourself, Good One! I'll Have To Remember That? Well This Book Is Filled With Good Ones! Jokes You Can Tell Your Kids Or Jokes You Probably Wouldn't Tell Your Kids But Would Want To Share With Your Friends Or Co-workers. Jokes Really Worth Remembering. This Book Has Taken Over Five Years To Put Together And More Jokes Have Been Thrown Out Than Actually Kept. Each Joke Has Been Screened And Evaluated By A Group Of Individuals Who Have Thrown Out The Really Bad Ones And Kept The Ones Worth Repeating. There Are Over 200 Really Great Jokes Contained In This Book-jokes That Have Been Found At Social Gatherings, Parties, Work Or Over The Internet. Each Joke Has Been Rated Good, Pg-13 Or Restricted, So That You May Go Directly To The Type Of Joke You Want To See Or Use. If You Enjoy Hearing Or Telling A Good Joke You Will Want To Read This Book And Will Want To Keep It Handy For All Those Times You Could Really Use A Good One!

---
100 Best Stocks (2006)
Slatter, John
Published: 2005
ISBN: 1593373783
Publisher: Adams Media
in the 100 Best Stocks You Can Buy, 2006, Investment Analyst John Slatter Reveals The 100 Stocks You Can't Afford To Miss This Year. Having Painstakingly Researched Thousands Of Stocks, Slatter Shows You Only Those That Demonstrate The Best Potential For Both Long- And Short-term Growth-the Stocks Of Companies Known For Their Innovative Marketing, Great Products, Cutting-edge Research, Sound Management, And Consistent Growth.
the 100 Best Stocks You Can Buy, 2006 Brings You The Best Choices For The Following Investment Strategies:
income
conservative Growth
growth
aggressive Growth

Listings Include Company Background, Contact Information, Stock And Ticker Symbols, Web Site Addresses, And S & P Rating, As Well As Insider Tips On Reasons To Buy, Potential Shortcomings, And A Snapshot Of Company Financials. the 100 Best Stocks You Can Buy, 2006 Is The Guide You'll Rely On - Year After Year.

John Slatter, Cfa, Is An Independent Investment Advisor And Has Published Extensively On The Subject Of Investing. He Is The Author Of straight Talk About Stock Investing And safe Investing. His Articles Have Also Appeared In barron's And better Investing Magazine. He Resides In Essex Junction, Vt.
---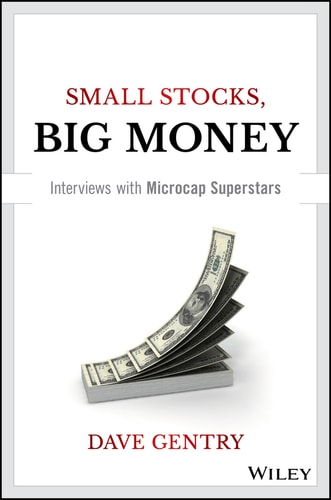 Small Stocks, Big Money Interviews With Microcap Superstars
Stocks, Business & Economics -> Economics -> Investing/Stockmarket
Dave Gentry
Published: 2015-11-24
ISBN: 1119172578
Publisher: Wiley
Small companies come with big risk, but potentially life-changing reward

Small Stocks, Big Money provides first-hand perspective and insider information on the fast world of microcap investing. In a series of interviews with the superstars of small stocks, you'll learn how to discover the right companies and develop a solid investment strategy with a potentially big payoff. Each chapter includes a short bio of the investor in question, and provides key insight into the lessons learned from the investments that made them millions—or in some cases, hundreds of millions. You'll learn each investor's top stock picks, and how they originally chose the investments that became their gold mines. Whether you're a professional investor or a novice, this book is a unique and valuable source of information for anyone interested in the volatile world of small stocks and big money.

The smaller the company, the bigger the risk—and the bigger the potential payoff. These interviews show you how to avoid or mitigate those risks, and how to choose the stocks with the best potential from the perspective of those who have done it very, very successfully.

Learn the nuances of microcap investing
Read the stories of the pros who have made millions
Gain expert insight from top microcap investors
Avoid the potential pitfalls and reap the big rewards
Taking a risk on a small company can lead to tremendous gains when they become an industry giant. The trick is in choosing the company that is likely to follow that trajectory, and allocating your investment appropriately to protect yourself in case of disaster. Small Stocks, Big Money gives you a head start by teaching you what the pros wish they knew then.

---
Stocks-and-shares-simplified
Millard, Brian
Published:
ISBN: 0471921319
Publisher:
---
Getting Started in Stocks
Business & Economics, Investments & Securities
Hall, Alvin D.
Published: 1994-05-19T00:00:01Z
ISBN: 0471025720
Publisher: Wiley
---
Handbook Of Internet Stocks
Reggie D. Cain, Stacy M. Cleeland, Kevin B. Heckert, Brad A. Armbruster
Published: 2000
ISBN: 1564290360
Publisher: Mergent Fis
---
Death In The Stocks
Georgette Heyer
Published: 1986
ISBN: 055314085x
Publisher: Berkley Pub Group
---
[Page 1] [Page 2] [Page 3] [Page 4] [Page 5] [Page 6] [Page 7] [Page 8] [Page 9] [Page 10] [Page 11] [Page 12] [Page 13] [Page 14] [Page 15]