Negotiation Books [Page 9 of 118]
Power and Negotiation
Published: 2000
ISBN: 0472110799
Publisher: University of Michigan Press
Power And Negotiation Produces New Findings About The Concept Of Power And About Its Applications In Negotiation. Rejecting The Notions Of Power As A Resource And Power As An Ability, The Work Defines Power As An Act That Is Designed To Cause Another Party To Move In A Desired Direction, Thus Separating The Concept Both From Its Source And From Its Effects And Leaving It Open To Much More Detailed Analysis. At The Same Time, This Book Examines Perceived Power On The Basis Of Which Symmetries And Asymmetries In The Relations Between Parties Can Be Identified. Power And Negotiation Will Appeal To Students Of Negotiation Strategy And International Relations.--jacket. The Study Of Power And The Practice Of Negotiation / I. William Zartman And Jeffrey Z. Rubin -- Asymmetry In Negotiating The Canada-us Free Trade Agreement, 1985-1987 / Gilbert R. Winham And Elizabeth Deboer-ashworth -- Us-indonesian Negotiations Over The Conditions Of Aid, 1951-1954 / Timo Kivimäki -- Us-egyptian Aid Negotiations In The 1980s And 1990s / William M. Habeeb -- The Andorra-european Community Trade Agreement Negotiations, 1979-1987 / Guy Olivier Faure And Patrick Klaousen -- Nepal-india Water Resource Relations / Dipak Gyawali -- The Impact Of Multiple Asymmetries On Arab-israeli Negotiations / Saadia Touval -- Asymmetry In Multilateral Negotiation Between North And South At Unced / Gunnar Sjöstedt -- Compensating For Weak Symmetry In The Mali-burkina Faso Conflict, 1985-1986 / Jean-emmanuel Pondi -- Seeking Honor Under Strong Symmetry In The Korean War Armistice Negotiations / Xibo Fan -- Lessons For Practice / Jeswald W. Salacuse -- Symmetry And Asymmetry In Negotiation / I. William Zartman And Jeffrey Z. Rubin. Edited By I. William Zartman And The Late Jeffrey Z. Rubin. Published In Conjunction With The International Institute For Applied Systems Analysis. Includes Bibliographical References And Index.
---
Solar Photovoltaic Power Optimization Enhancing System Performance through Operations, Measurement, and Verification
General, Operations Research, Purchasing & Buying, Production & Operations Management, Research & Development, Business & Economics -> Business -> Business Studies, Business & Economics -> Decision Sciences -> Production/Operations Management, Business & Economics -> Marketing -> Purchasing, Business & Economics -> Business -> Special Topics, SCEB0360, SCEB036040, SCEB0380
Andrea Cordell
Published: 20180816
ISBN: 135123952X
Publisher: Taylor & Francis
Negotiation is an essential skill for all those operating commercially on behalf of their organisations. The ability to negotiate quotations, tenders, proposals, internal and external stakeholders, licensing agreements and so on, could form a critical part of any employee's role, be it on the buy or supply side. The Negotiation Handbook is a useful guide for all those wanting to understand how to apply tools and techniques to the negotiation process. This handbook has been subdivided into seven key sections, each representing a key phase in the negotiation process. The models and concepts are presented so that both a pictorial and explanatory commentary is available to the reader. This practical handbook supports all those working in a commercial capacity, so that they may apply commonly used tools and techniques and gain maximum benefit on behalf of their employers.
---
Essence Of Negotiation
Jean-marie Hiltrop
Published: 2000
ISBN: 0135737001
Publisher: Addison-wesley Longman Ltd
---
Negotiation Book, The
Published:
ISBN: 1536636940
Publisher: Brilliance Audio
---
Contract Negotiation Handbook
Negotiation in business, Contracts, HD38 .M3316 1974, 658.7/23
Marsh, P. D. V.
Published: 1974
ISBN: 0716100738
Publisher: Gower Press
---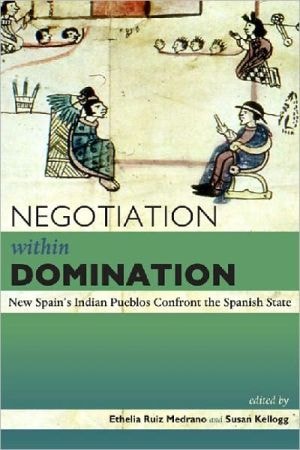 Negotiation-within-domination
Ethelia Ruiz Medrano, Susan Kellog
Published: 2011
ISBN: 1457109786
Publisher: University Press Of Colorado
---
essentials-of-negotiation
Literary Collections
Roy J. Lewicki, John Minton, Bruce Barry, David M. Saunders
Published: 2003/09/01
ISBN: 0071232540
Publisher: McGraw Hill Higher Education
---
Negotiation (University Casebook)
Rau, Alan Scott, Sherman, Edward F.
Published: 2002-02-12T00:00:01Z
ISBN: 1587780933
Publisher: Foundation Pr
---
The Negotiation Handbook
Cleary, Patrick J.
Published: 2000-12-31T00:00:01Z
ISBN: 0765607212
Publisher: Routledge
---
The Negotiation Fieldbook
Management, Leadership, BUS041000, cs.ecn.mgn_ecn, cs.mgmt.intl_bus, Business & Economics -> Management -> Leadership
Grande Lum
Published: 20041105
ISBN: 0071454748
Publisher: McGraw-Hill Professional
---
V-Trans Package Tracking
Shipping > Shipment Tracking
Track your V-Trans parcel through the online tool at Track a PKG.
---
Common Sense Negotiation
Donald C. Farber
Published: 1997
ISBN: 0941920453
Publisher: Bay Press
---
Essentials of Negotiation
Lewicki/Barry/Saunders
Published: 2012T
ISBN: 0077846117
Publisher: McGraw-Hill Irwin
---
Samsung-group
Books, LLC
Published: 2010
ISBN: 1156595088
Publisher:
---
Essentials of Negotiation
Lewicki, Roy J., Saunders, David M., Minton, John W.
Published: 2000
ISBN: 0072312858
Publisher: Mcgraw-Hill College
---
Winning-through-negotiation
John Ilich
Published: 1999
ISBN: 1402823924
Publisher:
---
Transboundary_environmental_negotiation
Lawrence Susskind, William Moomaw, Kevin Gallagher
Published: 2002
ISBN: 0787966592
Publisher: San Francisco, Ca : Jossey-bass, C2002.
---
Negotiation - Smart Skills
Anthony Jacks
Published: 2011
ISBN: 1908248041
Publisher: Legend Times Group
---
The Negotiation Fieldbook
Grande Lum
Published: 2004
ISBN: 007144114x
Publisher: Mcgraw-hill
---
World Class Negotiation
John Patrick Dolan
Published: 2009
ISBN: 1601940262
Publisher: Elevate
---
Trump Style Negotiation
Desconocido
Published: 2006
ISBN: 0470122404
Publisher: Wiley
---
[Page 2] [Page 3] [Page 4] [Page 5] [Page 6] [Page 7] [Page 8] [Page 9] [Page 10] [Page 11] [Page 12] [Page 13] [Page 14] [Page 15] [Page 16]