Leadership Books [Page 6 of 497]
Leadership
Brown, Jimmie L.
Published: 2014
ISBN: 1499587961
Publisher: CreateSpace Independent Publishing Platform
---
Leadership
Leadership, Leadership, General, Professional, Career & Trade -> Education -> Educational Administration, Business & Economics -> Management -> Leadership, Professional, Career & Trade -> Education -> General
Dr. Anthony J. Perkins
Published: 2018
ISBN: 1546252819
Publisher: Author Solutions
This book is written from an educational leadership perspective. However, leaders from all genres and levels can take away many learning nuggets to implement immediately. Educational leadership can be wild, wonderful, and perfectly in-process. Incorporating and mastering the core essentials discussed in this book will help you to maneuver and balance the wild, wonderful, and perfectly in-process leadership complexities.
---
Leadership
Simon Western
Published: 2007
ISBN: 0857029487
Publisher: Sage
`it Is Refreshing When You Come Across A Clear, Well-written Book About Leadership That Is Not Peddling The Latest Gimmick, Buzzword Or Quick Fix. What Makes This Work Really Refreshing Is The Emphasis On The Critical Dimension In The Title And The Breadth Of The Author's Own Experience Of Work' - Times Higher Education `an Excellent Resource For Examining And Analyzing Leadership From Different Perspectives' - New Horizons In Adult Education And Human Resource Development `in A Highly Original Way, Taking "critical Theory" As A Point Of Departure, Dr Western Helps Us To Obtain Greater Insight Into The Enigma Of Leadership' - Manfred Kets De Vries `one Of The Most Promising Forthcoming Management Books For 2007' - European Academy Of Management (euram) `leadership A Critical Text Is An Outstanding Addition To The Leadership Literature. This Is An Excellent Text Which Takes The Field To New Heights In The First Decade Of The 21st Century' - Professor Cary L. Cooper, Cbe, Professor Of Organizational Psychology And Health At Lancaster University `the Book Provides A Unique And Much Needed 'voice' To The Field Of Leadership Studies, And Will Have A Significant Impact Worldwide' - Professor Jonathan Gosling, Director Of The Leadership Centre Exeter University Providing A Critical Review And Analysis Of The Key Debates Within Leadership, This Book Challenges The Notion Of The Individual Or Hero Leader. The Author Develops The Idea Of Leadership As A Distributed Process Between Lots Of Agents In An Organization. In Doing So He Provides A New Framework Which Readers Can Use To Understand And Implement This Distributed Type Of Leadership. Chapters Include Vignettes And Case Studies To Support Readers' Understanding Of Ideas, And Pedagogical Features Emphasize Core Learning Points. To Aid Course Tutors A Teaching Guide To Accompany The Book Is Available Online From Here The Author's Own Website Can Be Found Here
---
Leadership
Leadership, Management, Business & Economics -> Management -> Leadership, Business & Economics -> Management -> Principles of Management, SCEB03, SCEB0393, SCEB0355, SCEB030905, SCEB0380, SCEB0320, SCEB0392
Elesa Zehndorfer
Published: 20201021
ISBN: 100019423X
Publisher: Taylor & Francis
The second edition of Leadership offers a unique, highly-applied academic treatise on leadership, uniquely blending a chronological analysis of the last 100 years of leadership theory with exclusive CEO interviews. The case studies, expert insights and other teaching aids are timely and hard hitting, making this textbook relevant, insightful and informative, while a research chapter empowers the reader to competently question the leaders that shape our world. The world has turned on its political and corporate axis since the first edition of Leadership was published, and it became necessary to produce a second edition that fully encapsulated, respected and observed these changes. Numerous new case studies, discussion starters and examples subsequently reflect today's volatile technological, political, financial and social shifts, while exclusive interviews with successful CEOs powerfully blend theory with practice. Readers will learn the importance of navigating leadership in the most testing of times. A new chapter, 'Researching leadership', offers the reader the opportunity to develop significantly as a leadership researcher and to ably question reality in a post-truth world. A self-leadership chapter equips the reader to develop their own leadership capabilities, while retaining the ability to avoid destructive leadership. Ultimately, readers will become empowered to appreciate the complex, intersectional nature of leadership and to learn what it takes to lead in today's politically, technologically and socially tumultuous world. This book will be particularly engaging for students and educators at secondary school, college, undergraduate and postgraduate level, and for leadership/management consultants. While the book's primary role remains as a core text for leadership, management and business modules, it will also be of interest to students on many other courses (e.g. psychology, politics, sociology). Packed with teaching resources which educators will find particularly useful, Leadership is the only textbook of its kind to offer such an applied view of this subject via the inclusion of 12 (mostly CEO) expert insights. The first edition was an "Amazon Hot New Release", so this second edition might also hold interest for a general readership.
---
Leadership
Rudolph W. Giuliani, Ken Kurson
Published: 2003
ISBN: 0786251638
Publisher: Thorndike Pr
---
Leadership
Leadership, Management, Organizational Development, Business & Economics -> Management -> Leadership, Business & Economics -> Management -> Principles of Management, Business & Economics -> Management -> Organization Development
W. B. Howieson
Published: 20190227
ISBN: 1787697851
Publisher: Emerald Publishing Ltd.
Leadership: The Current State of Play defines contemporary thinking in leadership from both academic and practitioner perspectives. It presents an easy-to-read overview of historical and contemporary thought on the roles and functions of leaders and applies these perspectives to problems in the present day.  This book offers insights for professionals in organisational leadership positions in a variety of sectors in the UK and beyond. It is also of great interest to researchers and students in the fields of business and management.  Across the study's four chapters, there are nine vignettes written by leading practitioners of organisational leadership in various fields, including clinical dentistry, the Ministry of Defence, charities and football management. These vignettes offer a unique opportunity to hear the voices of individuals who are rarely considered in such leadership literature. Their reflections illustrate the benefit of approaching leadership through the eyes of those practicing it.
---
Band 76 2007 International Bibliography of Historical Sciences
Leadership, Business & Economics -> Management -> Leadership
Rick Hillier
Published: 2010-10-26
ISBN: 144340442X
Publisher: HarperCollins Canada
General Rick Hillier' s views on leadership evolved over his three decades as a soldier. Early in his career he watched as many of his superiors made bad decisions. Later he learned at the school of hard knocks as the head of emergency rescue operations in Canada and international task forces in eastern Europe and Afghanistan. Never one to be shy with his opinions, Hillier is as frank and straightforward in Leadership as he is in his #1 bestselling memoir, A Soldier First. For Hillier, leadership is all about people— embracing those you are in charge of and winning over those you need to work with— not about risk aversion or management fads. Leaders think long and have a plan. Their actions speak, not their words, and they make their own luck. But leaders also act out of moral courage, take advantage of crises, accept failure and remain perpetually optimistic. Whether on the front lines of a business or in any situation that requires strong communication and vision, leaders go with their gut and make the tough decisions look easy. Leadership is an inspirational, easy-to-read and, in true Hillier fashion, often humorous collection of fifty principles that will challenge the way you run your business, start a project or take that next step in life.
---
Leadership Skills, Behaviors & Traits
Leadership, Management, Business & Economics -> Management -> Leadership, Business & Economics -> Management -> Principles of Management
Anil Paul
Published: 2017-08-29
ISBN: 3631694598
Publisher: Peter Lang
The author presents required leadership characteristics – 38 skills, 12 behaviors, and 9 traits – for project managers to run projects successfully. He offers a qualitative case study explaining the importance of Commitment, Communication, Knowledge, Motivation, Role Model, and Teamwork.

---
Leadership It's in Your DNA
General, Business & Economics -> Business -> Business Studies, SNT, TR
Rhea Duttagupta
Published: 20130131
ISBN: 1408176203
Publisher: Bloomsbury UK
Taking in an amazing range of nationalities - British, Arabic, Chinese, Indian, Greek, Italian, American, Korean - in Leadership: It's in Your DNA Rhea Duttagupta examines how her interviewees became leaders, what worked for them, mistakes they've learned from and risks they've taken. From boardroom politics to the challenges faced by the first female commissioner of Asian police tasked with transforming the world's one of the most corrupt prisons, the stories are diverse, inspirational and instructional. This book provides readers with a framework of ten ingredients distilled from Rhea's extensive experience and research. She argues that these ingredients are innate within us and that if we recognise their importance and enhance them within ourselves, they'll help us maximise our achievements and our leadership qualities.
---
Leadership
Henderson, James A.
Published:
ISBN: 0039001210
Publisher: Holt, Rinehart And Winston
---
Ninja Van Package Tracking
Shipping > Shipment Tracking
Track your Ninja Van parcel through the online tool at Track a PKG.
---
leadership
Reference, Personal & Practical Guides
Torkom Saraydarian
Published: 1998
ISBN: 092987465X
Publisher: Tsg Foundation
---
Leadership
Charles H. Brent
Published: 2010
ISBN: 1148647791
Publisher: Nabu Press
---
Leadership
Ross, Larry F. Sr.
Published: 2012
ISBN: 1477131353
Publisher: Xlibris Corporation
---
leadership
Reference, Personal & Practical Guides
Torkom Saraydarian
Published: 1996
ISBN: 092987451X
Publisher: TSG Publishing Foundation, Inc.
---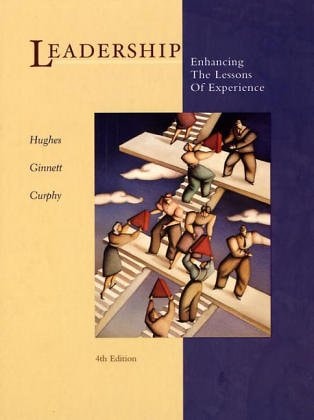 Leadership
Richard L. Hughes, Robert C. Ginnett, Gordon J. Curphy
Published: 2002
ISBN: 0071115382
Publisher: Mcgraw-hill Education (ise Editions)
---
Leadership
Keith Grint
Published: 2014
ISBN: 0230276059
Publisher:
---
Leadership
Hudson T. Armerding
Published: 1978
ISBN: 084232125x
Publisher: Tyndale House Publishers
---
Leadership
-
Published: 2003
ISBN: 0760747423
Publisher: Barnes & Noble, Incorporated
---
Leadership
Peter G. Northouse
Published: 2009
ISBN: 1412988306
Publisher: Sage Publications
---
Leadership
Howard Hughes
Published: 2001
ISBN: 024118617X
Publisher: Dorling Kindersley
---
[Page 1] [Page 2] [Page 3] [Page 4] [Page 5] [Page 6] [Page 7] [Page 8] [Page 9] [Page 10] [Page 11] [Page 12] [Page 13] [Page 14] [Page 15]